Bev Moore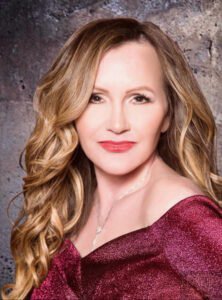 Welcome to the world of Bev Moore, a dynamic and multifaceted individual whose passion and commitment have made a profound impact on the media and entertainment industry. Bev Moore is not only a Host and Executive Producer of the globally acclaimed Bev Moore Radio Show but also the Founder and President of the Bev Moore Talent Agency, affiliated with Bev Moore Productions. Let's dive into her journey, her values, and her remarkable accomplishments.
A Trailblazing Career
Bev Moore's career is a testament to her boundless creativity and unwavering dedication. Her current role as the Host and Executive Producer of the Bev Moore Radio Show, which is broadcast on BBS and the IHeart Radio Network worldwide, is just one facet of her illustrious journey.
In addition to her radio endeavors, Bev has taken bold steps in expanding her horizons. She recently launched 'Bev Moore Radio,' a testament to her entrepreneurial spirit. Furthermore, she ventured into the world of publishing by creating a magazine. Simultaneously, she embarked on the creation of a streaming channel and introduced a groundbreaking shopping network. All of these diverse endeavors are meticulously woven together under the expansive umbrella of the 'Bev Moore Network,' a testament to her commitment to innovation and excellence.
A Commitment to Positive Change
Bev Moore's journey is not solely defined by professional success. It's rooted in a deep-seated commitment to making a positive difference in the world, particularly in the lives of underprivileged people and underserved cultures. Her belief in the power of love and prosperity as tools for enhancing the quality of life for those in need has been a guiding principle throughout her life.
Education has played a pivotal role in Bev's journey. She recently earned an MBA from Stanford University, which has further equipped her to drive change and make a lasting impact on society.
The Power of Passion
For Bev Moore, passion is the driving force behind her relentless pursuit of excellence. She firmly believes that when you love what you do, success naturally follows. Her commitment to her brand and her mission is unwavering, propelling her towards new horizons and innovative endeavors.
Empowering Others
Bev Moore's values revolve around empowering others through mentorship and delegation. She firmly believes in guiding and uplifting those around her, entrusting them with complex tasks while ensuring that the organizational vision remains clear and compelling.
Overcoming Challenges
Challenges are a part of any journey, and Bev Moore's journey is no exception. Her advice to those facing obstacles is rooted in her own experiences. She encourages resilience, determination, and a relentless pursuit of one's goals.
Explore Bev Moore's World
If you want to dive deeper into the world of Bev Moore, discover exclusive insights, and learn more about her journey, you can explore an exclusive interview featured in the Heart of Hollywood Magazine by visiting this link: https://www.heartofhollywoodmagazine.com/post/in-the-spotlight-bev-moore
Join us in celebrating the incredible journey of Bev Moore, a visionary who continues to inspire, innovate, and drive positive change.
Contact Information
6000 Fairview Road, South Park Tower #1264 Charlotte, NC 28210-2252
Contact Listings Owner Form